Our lab is focused on developing high-throughput single-cell assays designed to characterize a wide range of biological functions ranging from the enzyme catalysts in single cells to antigen mediated cellular cytotoxicity. The development of these assays should serve as versatile platforms for the systemic investigation of B cells and antibodies in autoimmune diseases; characterizing T cell responses in tumors/vaccines; and engineering therapeutic enzymes/antibodies.


Companies Out of Single-Cell Lab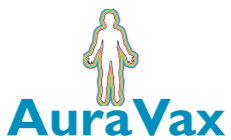 Auravax provides a differentiated approach for the generation of Next-Gen vaccines. The company highlights an emphasis on COVID-19, a validated approach, platform technology, and ultimately addressing unmet needs.

CellChorus provides high throughput, dynamic analysis of single cells. The company's TIMING™ platform applies visual AI to evaluate cell activation, killing and movement as a function of time in order to maximize our understanding of cellular function, state and phenotype.